What if we could stop cancer at the
first cell
?
Fact:
Cancer is the #1 cause of death in Canada
The earlier we detect it, the more likely we are to beat it.
The Dream to Cure Bikeathon
Ride with Chris Froome and help stop cancer at the first cell
Sat, Sept 23rd, 2023
Port Moody, BC
(40 min from Vancouver)
Sign up now!
Only 20 spots left!
Ride with Chris Froome
Chris is a four time Tour de France winner (2013, 2015, 2016, 2017) with seven Grand Tour wins and two Olympic bronze medals under his belt.
We are thrilled to have Chris support our event and this much needed progress in cancer research. We can't wait to ride with him and hear his stories of what it takes to compete and win at the highest levels of the cycling world.
Help stop cancer at the First Cell—not the Last Cell
Dr. Raza is a leading oncologist and international authority on pre-leukemia (MDS) and acute leukemia, Director of the MDS Center at Columbia University and author of the book "The First Cell: And the Human Costs of Pursuing Cancer to the Last."
Earlier this year, Dr. Raza raised $14.5 million dollars to develop an antibody to detect cancer in the First Cell. We are honoured to help her continue her breakthrough work, promote her research and hear her heart-felt stories after decades of experience on the frontlines of this disease.
Learn more about Dr. Raza and her work here.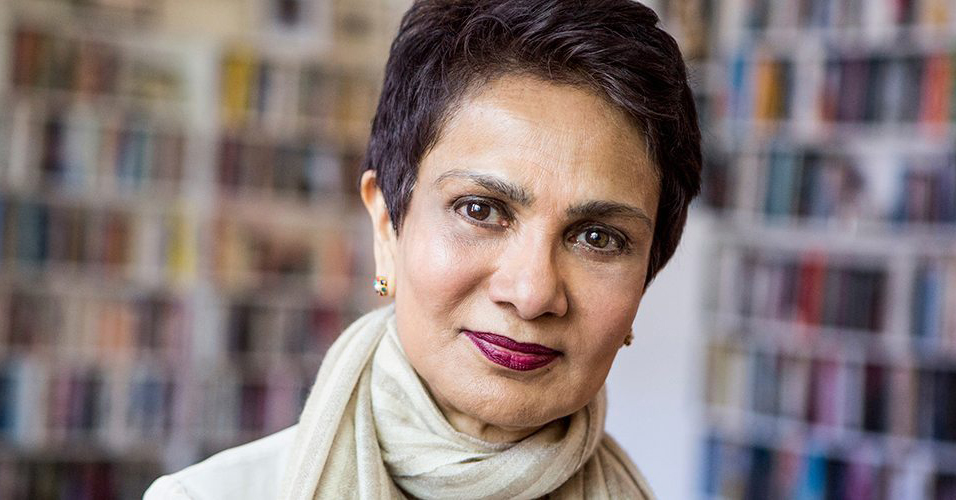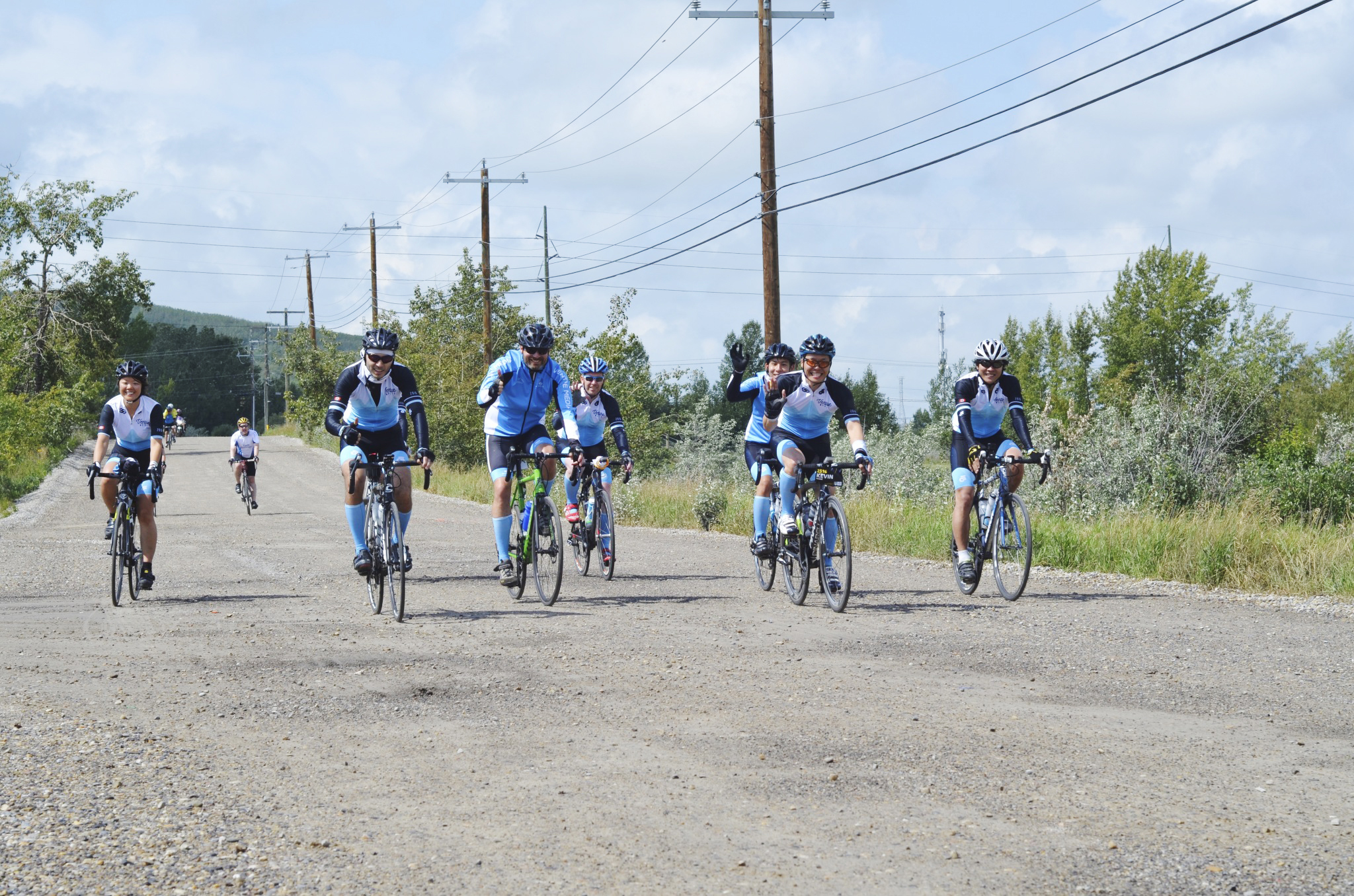 Embark on an epic ride with purpose-driven cyclists followed by an afternoon filled with amazing food, breathtaking scenery and insightful talks. It's going to be a day to remember!
Sign up now!
FAQ
Event Details
The Dream to Cure Cancer ride is being held on Saturday, September 23rd, 2023. Check-in opens at 7:15 am.
The ride will start and finish at Old Mill Boathouse at Rocky Point park: 2715 Esplanade Ave, Port Moody, BC.
The Encore event is being held at Camp Howdy: 3000 Camp Howdy Rd, Belcarra, BC.
There is all-day paid parking at Moody Centre station Park and Ride at 2830 Clarke street. Lot #1024 on the west side of Hugh street has a path that will take you across Moody street bridge, directly to Old Mill Boathouse. Last we checked, the cost to park all day was $3.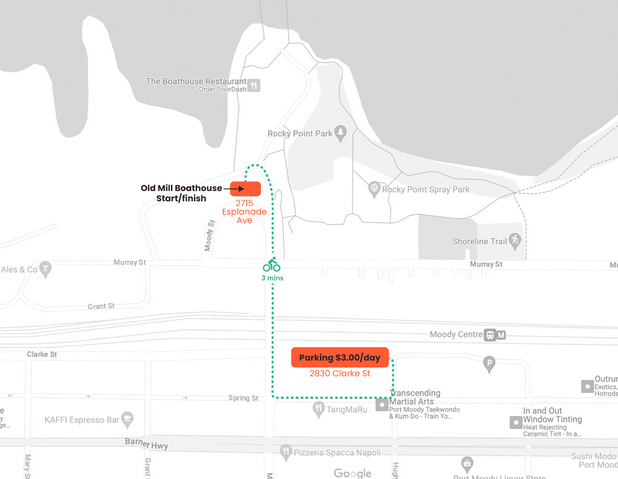 The event includes a half day of cycling followed by an afternoon of food, stories and inspiring talks by four time Tour de France winner, Chris Froome, the distinguished recipient of our fundraiser, Dr Azra Raza and other special guests.
Pack the essentials for a comfortable group ride and post-ride gathering, including–but not limited to:
A bag with the following:

Comfortable clothing for the post-ride gathering (including: shoes and socks)
Toiletries (showers are provided)
Towel

Pre-filled water bottles
Helmet (mandatory)
Nutrition (gels, bars, electrolytes)
Spare tube
Tire levers
Inflation device
Cycling shorts
Cycling jersey
Cycling glasses
Raingear, layers or sunscreen (weather dependant)
Identification (government Id + health card)
Cash, credit card
This will be an event to remember. The registration fee is $150 until July 15th, $200 until July 31st and $250 until August 15th, $300 until August 31st, $350 until September 22nd. All participants must also raise $500 CAD.
The registration fee, which is basically your ticket to the event, includes:
Official Dream to Cure swag
Morning, pre-ride snacks
Rest stops every 25 kms
On road support
An amazing post-ride gathering at Camp Howdy, which includes:

Hot showers
A healthy and delicious lunch
Fireside chat with Chris Froome
Talks by other special guests
In addition to the registration fee, each rider must raise a minimum of $500 CAD to participate.
The minimum age to attend is 16 years old.
Ride details
Pace groups of up to 15 riders led by marshalls, will be broken down by average speed and ability.
To participate in the long course, you should be able to comfortably complete 75km (with 1,000 meters of climbing) within 4 hours, including breaks:
| Group | Avg speed | Description | 32 km | 75 km |
| --- | --- | --- | --- | --- |
| A | 30-36+ km/hr | Hang on tight or get dropped; this group is suitable for expert fast riders. | No | Yes |
| B | 26-29 km/hr | No dropping; regroup locations determined pre-ride; suitable for riders with good technical and group riding skills and the fitness to maintain the average pace. | Yes | Yes |
| C | 22-25 km/hr | No dropping; regroup locations determined pre-ride; suitable for riders with good technical and group riding skills and the fitness to maintain the average pace. | Yes | Yes |
| D | < 22 k/hr | No dropping; ride at the pace of the slowest rider; suitable for advanced beginner riders with some technical skills and group riding experience, anyone returning after a hiatus and/or wanting a more laid back ride. | Yes | No |
The ride is a partially supported 'rules of the road' group ride, which means:
Riders will be split up into groups led by marshals according to average speed and ability
There will be some rolling, on-road support
There will be rest stops approximately every 25 kms
Pedal assist e-bikes (no throttle) are allowed but please leave other personal electric vehicles (ie: scooters, unicycles etc) at home.
Fundraising
This year we are raising money to support the research led by oncologist, researcher and author, Dr. Azra Raza from Columbia University in New York.
Learn more about Dr. Raza's breakthrough work here: https://firstcellcenter.com/
We expect participants to make their best effort to raise the minimum fundraising amount of $500 CAD. Please reach out to us if you think you will not be able to raise the minimum amount at least one week prior to the event at dreamtocure@reinvent.com.
All donations will be matched.
We reserve the right to refuse entry to registrants who are not able to meet the fundraising requirements.
Our Partners